Small Change
Cozy Night Inn
As far as housing goes, Cozy Night Inn is a local motel on the same par as any nationally owned Super 8 motel and is not as questionably mediocre as a Motel 6. Due to its affordability, it's a popular motel for middle-class visitors and housing for any temporarily displaced Thunder City citizen.
Cozy Night Inn sits on the border of King and Rhino syndicate territory. They pay protection money to King but accept any guest who's willing to pay their moderate prices unless widely known to exist to another syndicate. (Chances are, any members of the other syndicates are smart enough to avoid housing themselves here.) Low-level King members frequent Cozy Night Inn, as do some higher class prostitutes from the nearby area. It goes without saying that, while the rooms are clean, visitors should never contemplate bringing a black light into the room.
Description:
Rooms at Cozy Night Inn are small and well-kept, if simple and free of higher end comforts. Rooms are available with a single double, queen or king bed, double double and queen beds, a few (sparse) extended stay suites and a slightly better equipped honeymoon suite. All rooms are at least furnished with a bed, nightstand with lamp, desk, chair, dresser and TV. Wifi Internet is free but of mediocre quality. The bathrooms are tiny but clean and the housekeeping is thorough (enough). While the decor over all is stale and outdated, Cozy Night Inn is a great choice for those simply in need of a bed while assuring a certain level of security and cleanliness.
There is a small outdoor pool that's open to guests from mid May to late September. All room rentals come with a complimentary, continental breakfast. At one time, a cheap, American style restaurant operated out of Cozy Night Inn, but it has since gone out of business; the area that used to be the restaurant has been mostly blocked off and used as storage, though the bar remains open and functioning.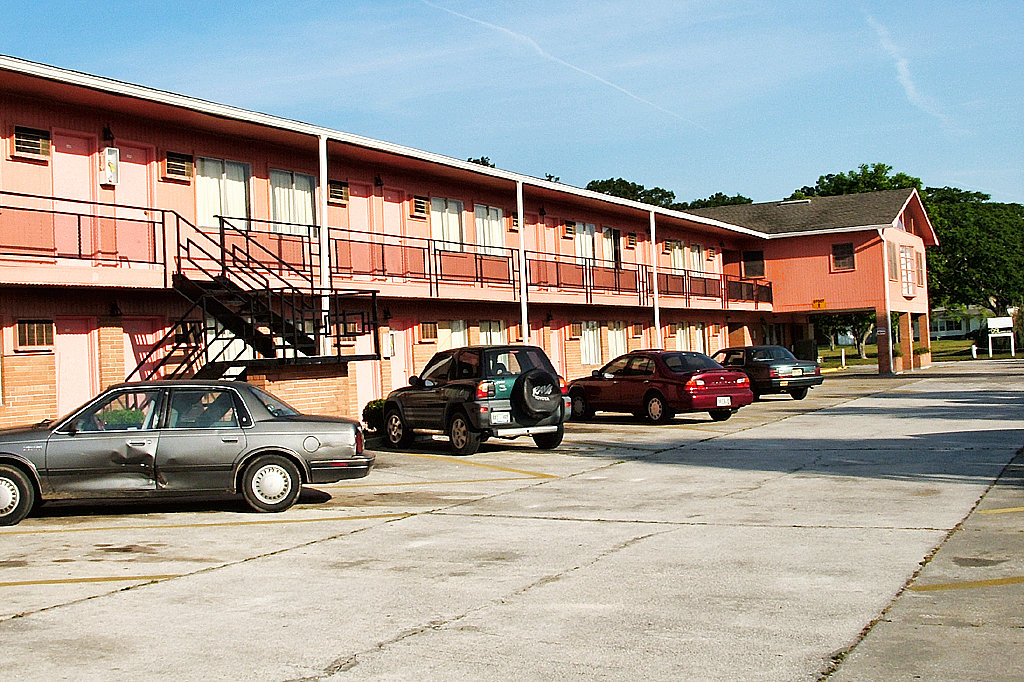 Location: 1909 Jasper Court
Hours:
24/7/365
Checkout is at 10:30am